Breaking the order of classical Artworks
Being an industrial designer and graduate engineer, art has never been my sole point of focus. It was only during my studies in Dresden that I discovered my passion for watercolor painting and illustration.
Inspired by the creative community on Instagram and through tons of trial and error I taught myself the necessary art skills and went in search of my own style. (And am probably still searching.)
With my technique of silhouette painting, I want to break the strict order of a classical artwork with rectangular corners and create an organic boundary adapted to the medium. In my works, nature is often a central element.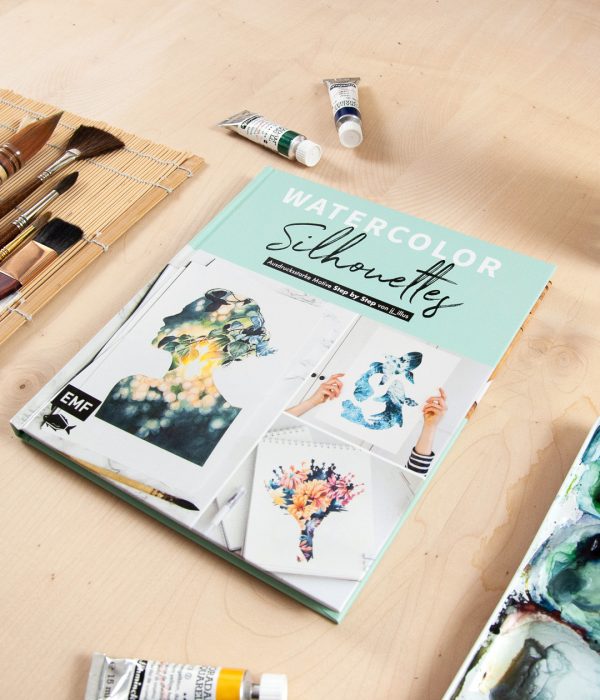 My first book 'Watercolor Silhouettes'
This is a book about Watercolors and the way I see them.
Starting with the basics I show all the materials I use and explain the most important watercolor techniques. The heart of the book are 16 unique Watercolor Silhouette illustrations, each of which is explained, following a step-by-step tutorial. A lot of tips and tricks guide the reader to create their own unique silhouette paintings.